FEATURE
Customize the system to match your

exact

needs
Create custom forms and fields to manage everything that happens across all of your projects.
Powerful features. Easy to use.
UNLIMITED CUSTOMATIONS
Build and customize forms
Customize any form in ProjectTeam.com to match your organization's business and project needs using powerful and intuitive features. In ProjectTeam.com you can:
Create custom fields
Reorder fields on forms
Set field-level security permissions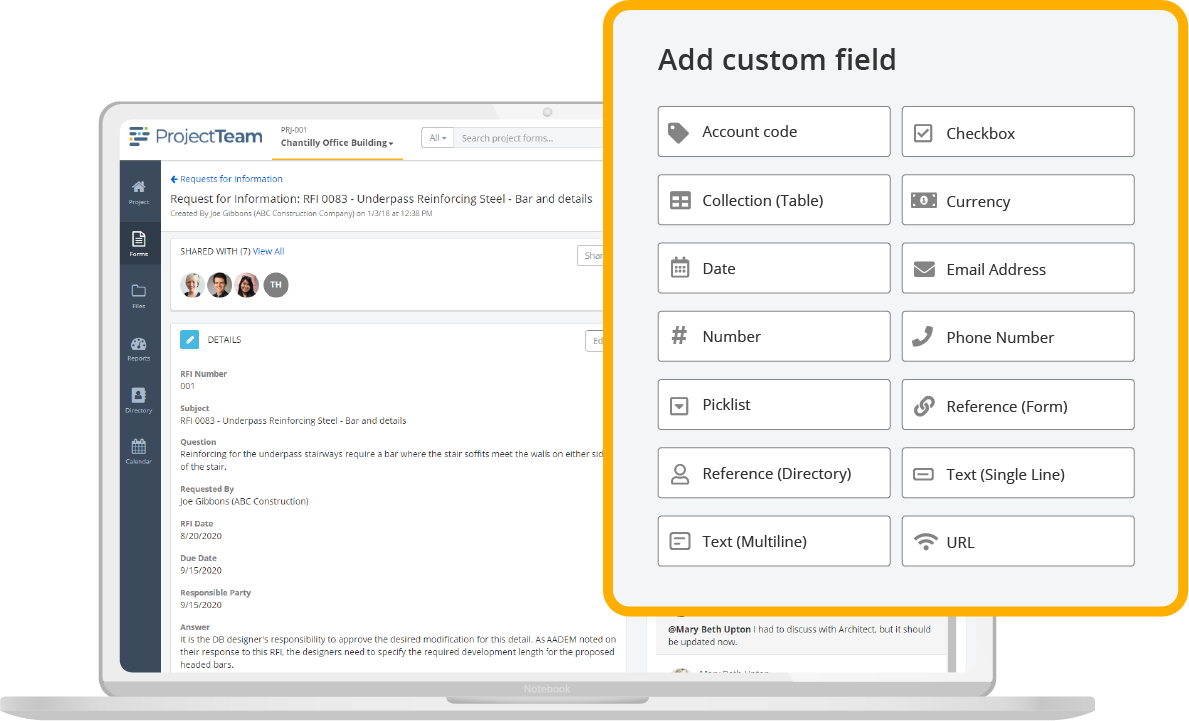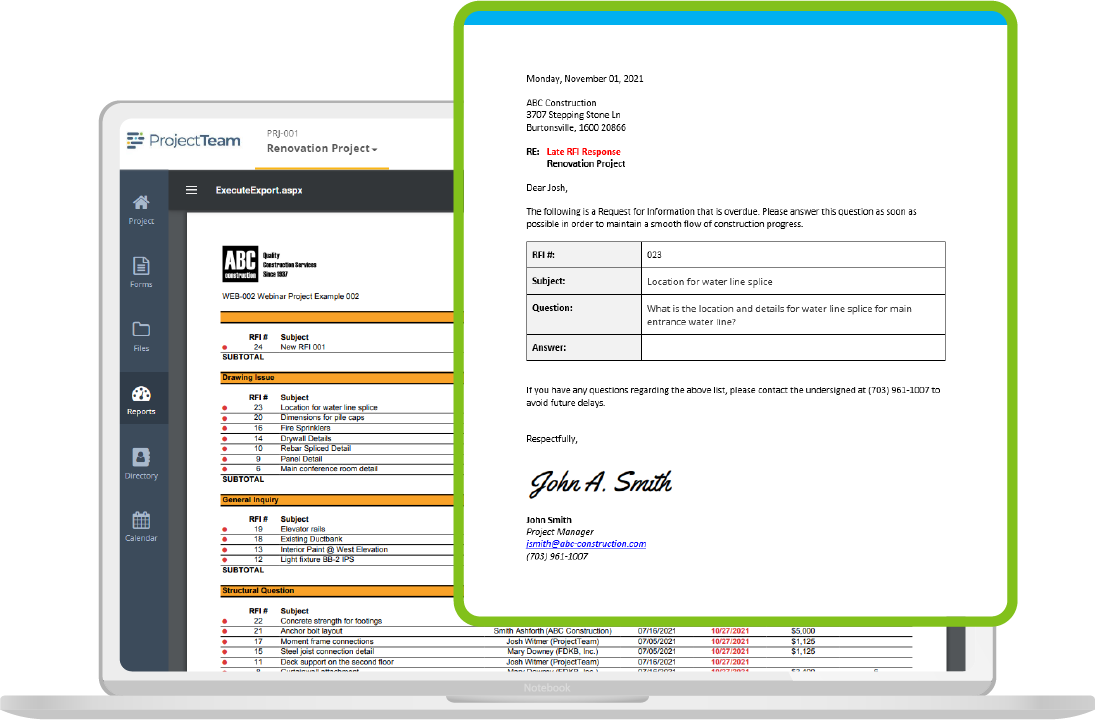 CUSTOMIZE YOUR OUTPUTS
Include customizations in reports, dashboards, and print templates
Everything you track in ProjectTeam.com, including all customizations you add, can be included in your reports and print templates. In ProjectTeam.com you can:
Group by any custom field
Format outputs with custom branding
Export data to PDF, Excel, and CSV
UNLIMITED CUSTOMATIONS
Standardize your custom processes with project templates
Customizations can be added at a project or company level. Group multiple customizations into a template to help standardize your processes. In ProjectTeam.com you can:
Create multiple variations of the same form
Use a template when setting up new projects
Run cross-project reports on custom data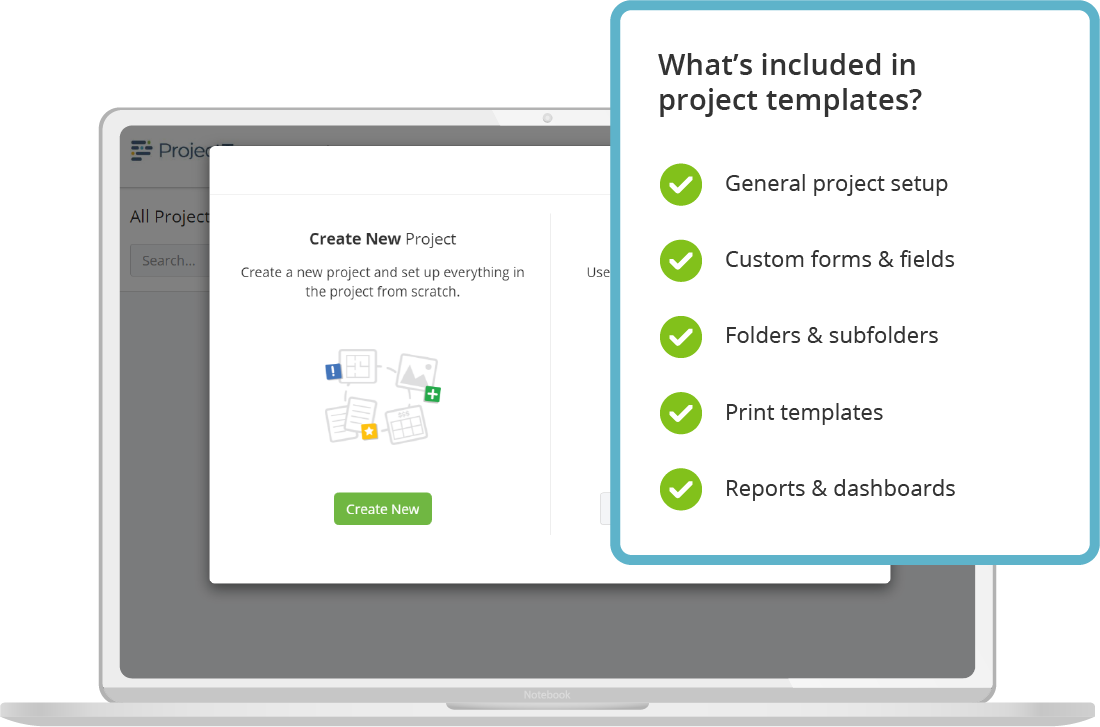 Get more out of your projects with customizations
The ability to customize forms in ProjectTeam.com gives you the power to track everything that happens on your projects without having to rely on multiple systems. All of your data is in one trusted and secure platform.
Add custom fields to any of the standard forms in ProjectTeam.com. You can add fields that track different types of data including text, numbers, dates, and more.
Build custom forms at the project level or at your company level. Each form can have an unlimited number of fields to ensure you always have a place for your data.
You can add field-level security to every field that you add. You have options to set fields as hidden, read-only, or read & write per user or group on your projects.
Every customization that you make can be included in reports and dashboards. You can even group, sort, and filter by any field that you add.
Every form in ProjectTeam.com has an activity history panel that shows every change made to every field. Any time a user updates a custom field, you will know about it.
Add your organization's logo and brand elements to your reports, dashboards, and print layouts. Make pixel-perfect adjustments to reinforce your brand identity.
Don't let the word "customization" scare you. There is no code or technical skills required. All customizations are done easily from the user interface.
Customizations added to ProjectTeam.com can be included in the integrations you have with other business applications. Map fields to any other data points needed.