Professional Services
Each organization has different needs. We offer customized professional service packages to help you get started faster and be most successful using ProjectTeam.com.
PROFESSIONAL SERVICES OVERVIEW
Customized services to match your needs and priorities
Investing in a best-in-class construction project management solution can make a huge impact in the overall efficiency and productivity of your organization. We provide an array of professional services options to help you make the most out of your investment. The benefits of ProjectTeam professional services include:

Increased user adoption

Faster return on investment (ROI)

Quickest route to implementation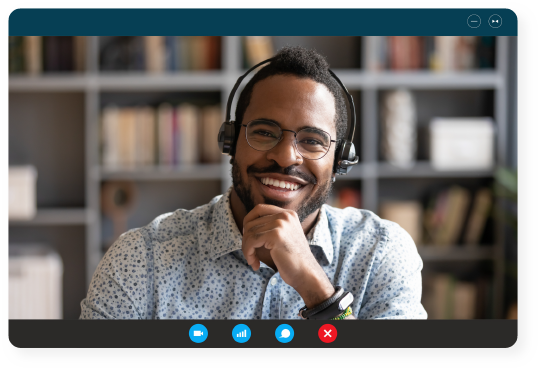 TRAINING & IMPLEMENTATION
We'll teach you everything we know about ProjectTeam.com
Our services team has extensive knowledge about the construction industry as well as our software. We work with your business experts to map out an implementation plan based on what is most important to your team.
We leverage the most modern virtual meeting technologies to make each training engagement interactive and hands-on. Our goal is to make you your organization's ProjectTeam.com expert.

The staff at ProjectTeam has immense industry knowledge that helped to collaborate with our internal SME's throughout the implementation process. They were always responsive and willing to work within our needs.
Joseph K.
Director, Project Controls
Invenergy, LLC
Services & add ons
Add any of these packages to your ProjectTeam.com plan to get even more out of your product investment. We work hard to be your top technology partner.

Quick Start
Required for all new companies, the Quick Start Service matches your team up with a dedicated success manager who will walk you through a structured set of training to cover project setup, form overview, custom form creation, basic report overview, and more.

Blocks of Time
For various training and service needs including data migration, report building, team reviews, and more, you can purchase Block of Time Services. These services are sold in 5, 10, 20, 40, and 100-hour increments.

Term Professional Services
For those that don't have the internal resources available or just need ongoing help, the Term Professional Services Agreement is the best way to go. We'll assign a dedicated success manager to your team for all training, service, and support-related needs.

Custom Integrations
ProjectTeam's full API can be leveraged to integrate with your third-party applications. You choose if you'd like data to flow on a scheduled basis or in real-time. Cloud-based and server-side integrations can be created.
Ready for your demo?
See what ProjectTeam.com can do for your organization by setting up a customized demo with one of our product experts.