We're different.
ProjectTeam.com is unlike any other construction project management solution in all of the best ways.
Easy, powerful construction software
Traditional construction software is hard to use, clunky, and frustrating. ProjectTeam.com solves these issues with a focus on ease-of-use, collaboration, and flexibility.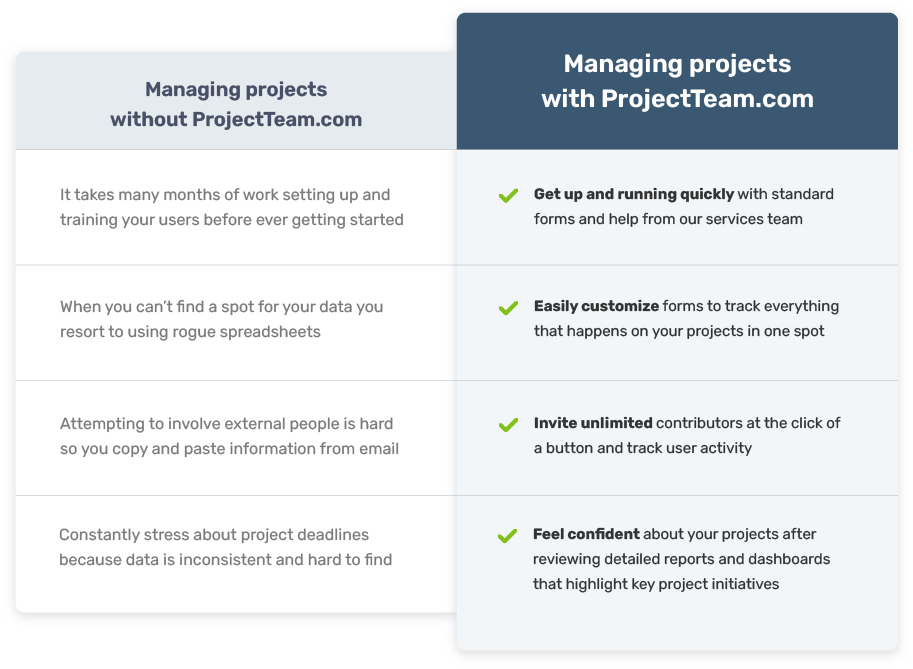 ENFORCE YOUR STANDARDS
Manage your construction business, not just your projects
ProjectTeam.com has many of the same standard features as other construction project management solutions. However, ProjectTeam.com gives you the extra benefit of being able to manage more than just your projects. In ProjectTeam.com you can:

Set up workspaces for business initiatives

Customize forms to match organizational requirements

Get more people at your company integrated into a single solution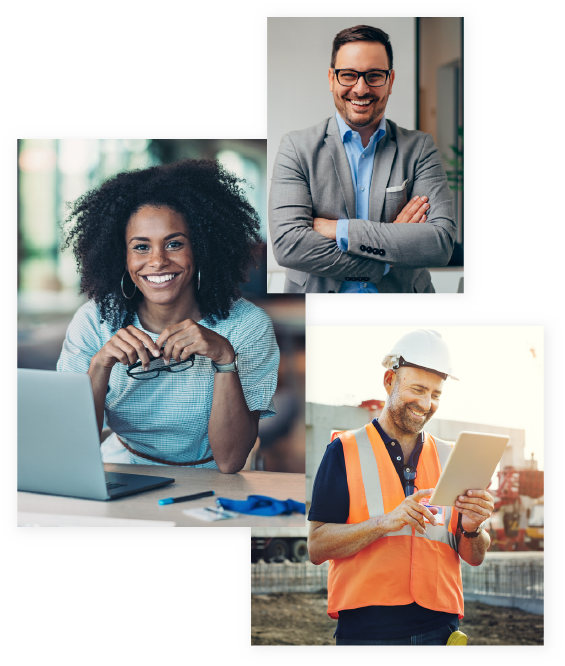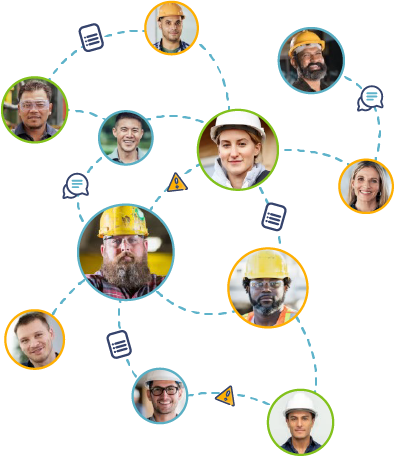 ORGANIZE THE CHAOS
Construction is messy, organize the chaos with ProjectTeam.com
Organizing information on your construction projects isn't just about documentation. It's about organizing people and processes too.
ProjectTeam.com provides you with a platform to define standards that internal and external must adhere to such as business rules and workflows. You can easily collaborate with everyone on your projects and keep all information organized in activity views for efficient audit tracking.

We have been using ProjectTeam for 4 years now and wouldn't consider any other product. ProjectTeam's support is unparalleled and consistently proves to be helpful and available when needed.
Edward Z.
RZ James Construction
Principal
ProjectTeam.com is an exact fit solution
You know your business better than anyone else. Use the robust, easy-to-use, and flexible tools available in ProjectTeam.com to build out your processes, enforce your standards, and grow your business.
Ready for your demo?
See what ProjectTeam.com can do for your organization by setting up a customized demo with one of our product experts.