Increase

project controls

efficiency. Adapt ProjectTeam to match your organization.
ProjectTeam.com is an all-in-one construction project management information system (PMIS) that is fast, easy-to-use, and customizable to fit your exact business needs.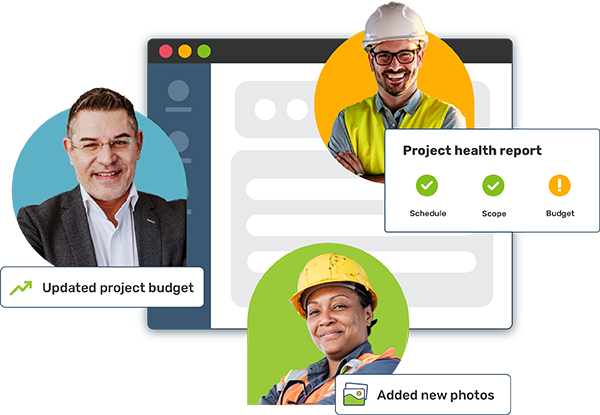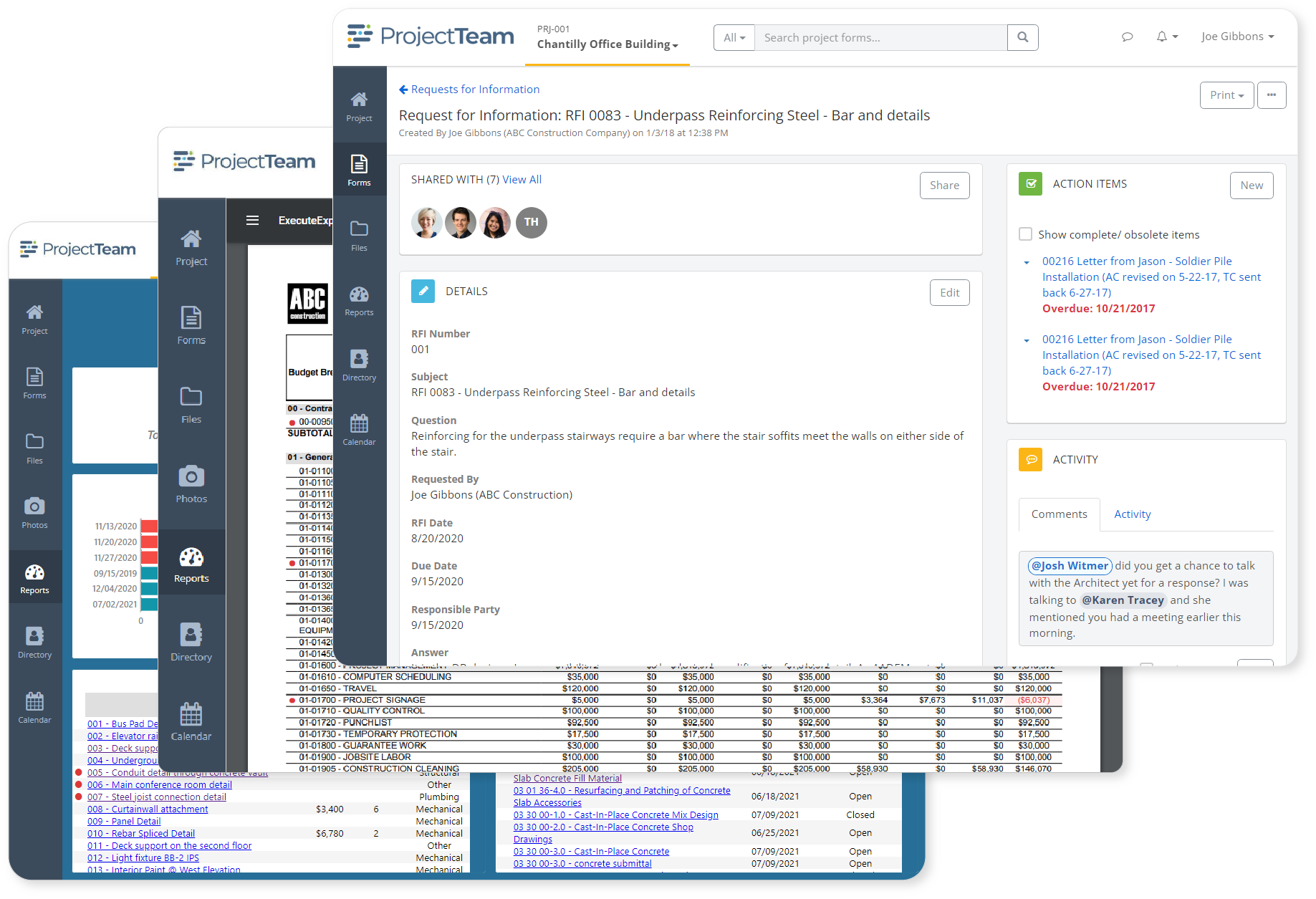 SINGLE SOURCE OF TRUTH
A place for all your data
Collaborate with others on your projects using construction forms including RFIs, submittals, drawings, contracts, change orders, payment applications, and more which come standard in ProjectTeam.com.
Expand upon the standards by adding custom fields or building custom forms to match your unique business and project requirements.
ACTIONABLE INSIGHTS
Turn your data into decisions
All information tracked on your projects can be used to populate reports and dashboards. Group, sort, and filter your data to better understand the overall project health at any time.
Your organization can customize each report in ProjectTeam.com to match your brand and make sure the information delivered is most relevant to your goals.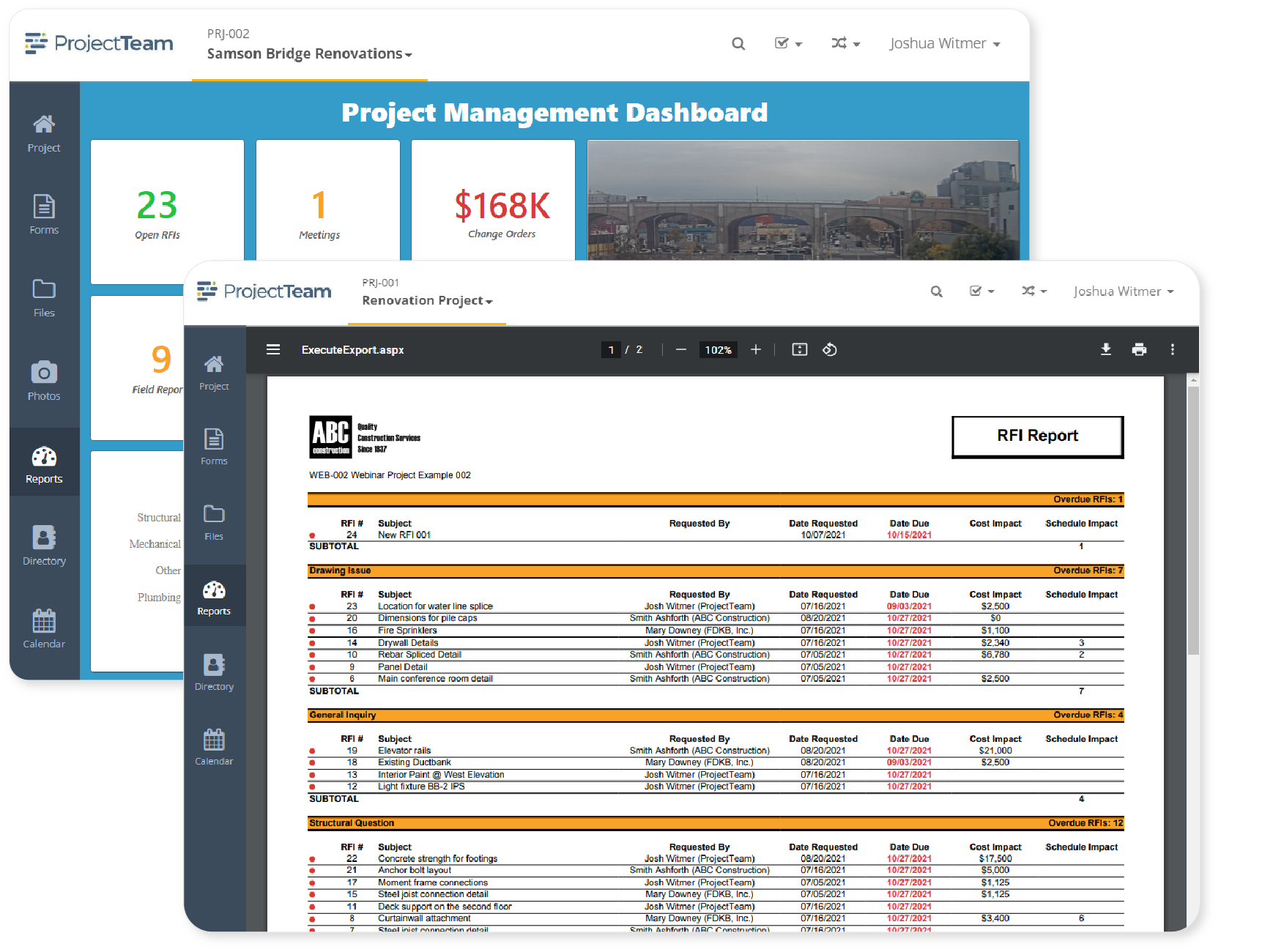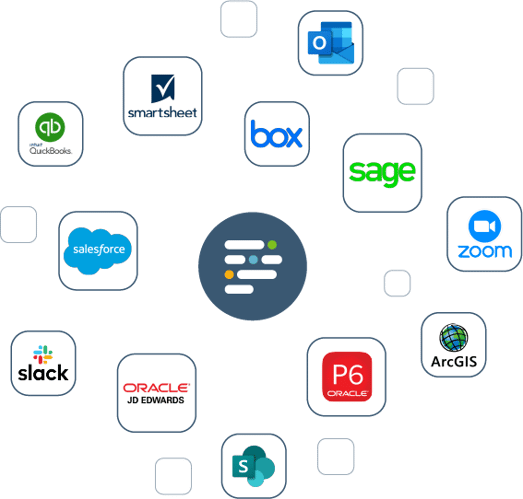 REAL-TIME INTEGRATIONS
Connect your data with other apps
The right integrations can dramatically increase productivity, reduce wasted time, save IT resources, and help scale your business for future growth.
Integrate ProjectTeam.com with your existing business-critical applications including CRM software, accounting software, and more.
ProjectTeam.com leads the pack
ProjectTeam.com has been consistently awarded top honors against other construction project management software solutions by review websites including Construction Executive, Software Advice, Get App, and Capterra.

TESTIMONIALS
Feedback and reviews from construction professionals
"ProjectTeam.com is easily configurable and will allow you to do business your way. The ease of use and flexibility of ProjectTeam.com truly sets it apart from the competition."
"Overall, ProjectTeam.com has allowed me to perform my job easier and spend more time actually leading and managing my projects. ProjectTeam.com is a total game changer."
"ProjectTeam.com, for the cost, is absolutely the best system on the market. ProjectTeam.com is feature-rich and the best function is its ability to be fully customized."
"I have used other electronic project management systems and ProjectTeam.com is much more user friendly. I would highly recommend ProjectTeam.com and already have."
"Working with ProjectTeam.com is exceptional, as they are always working with their clients to make this the gold standard for web-based project management software."
"ProjectTeam.com has been a wonderful addition to our firm. They have created a one-stop-shop for our team to conduct the majority of our project business making it easy for all to stay informed."
RESOURCES
Explore popular resources