We are ProjectTeam
We make construction management software based on the belief that better collaboration and data-ownership between project stakeholders leads to higher quality project delivery.

Encourage leadership
We value our team and give everyone the opportunity to express new ideas.

Put teamwork first
We work together to exceed the needs of our users and help our company win.

Have
fun

along the way

We work hard but also encourage a fun, fulfilling, and exciting work environment.
BIG PICTURE
Our mission is to solve longstanding construction industry issues
At ProjectTeam, we have a laser focus on solving issues that have plagued the construction industry for far too long. We launched ProjectTeam.com in 2016 to provide a unique project management platform that facilitates communication and collaboration between project stakeholders and offers each participant the ability to customize the system to suit their needs.
Stressing upon the need for a common platform as the key tenet of collaboration, ProjectTeam.com allows organizations to define and configure unique business processes that exactly match their organizational and project goals.
Through collaboration and customization, ProjectTeam.com enables project stakeholders to unlock the collective knowledge of their teams across their entire organization.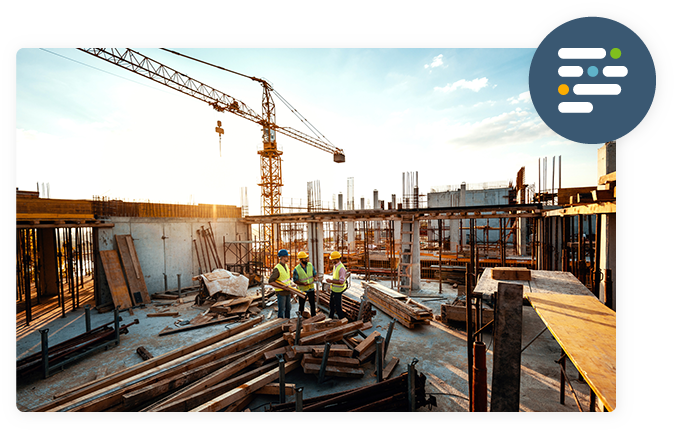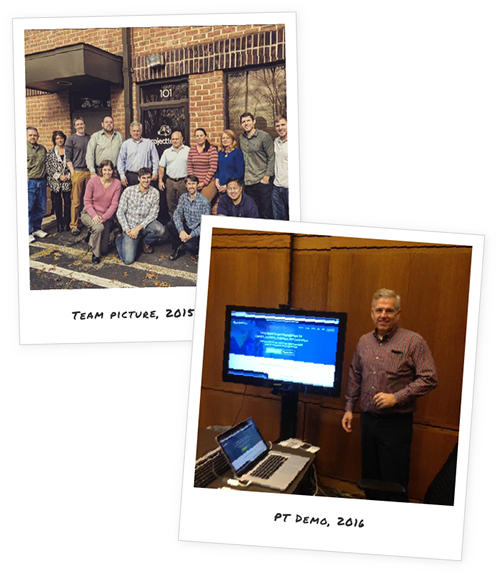 FOUNDING STORY
Building a platform based on 30+ years of experience
For over twelve years, Ty Witmer headed a leading value-added-reseller (VAR) business that sold project management software to the construction industry. He started that business because he had spent the previous 20 years working for large contractors and realized the importance great technology can have on a business. That experience provided him with an opportunity to profoundly understand the pain points of clients and identify "the gap" in existing solutions.
In the past, Ty witnessed how disruptive it was for clients to endure such time and cost-intensive technology implementation. He also came to realize that the leading solutions were lacking in several significant ways; stakeholders were unable to connect their project data and exchange information efficiently nor were they able to own and control the information they had access to.
In 2014, Ty sold his VAR business and started his own software, ProjectTeam.com. "Our platform allows each stakeholder on the project to easily configure the system to meet their needs yet efficiently share information to other project participants."
OUR TEAM
The people behind the ProjectTeam.com platform
We're a hungry, tech-savvy, and hardworking team with a passion for the construction industry. Before working at ProjectTeam, many of us worked for leading owners, engineering firms, and contractors. We understand the unique challenges that construction organizations face.
Our team is headquartered in Chantilly, Virginia (about 20 miles west of Washington, D.C.). In addition to our Chantilly office, about a quarter of our team works remotely in areas such as Atlanta, Chicago, Cincinnati, and Sacramento.
When we're not in the office, you can find us catching a baseball game, finding our way out of an escape room, or hanging out at a local brewery.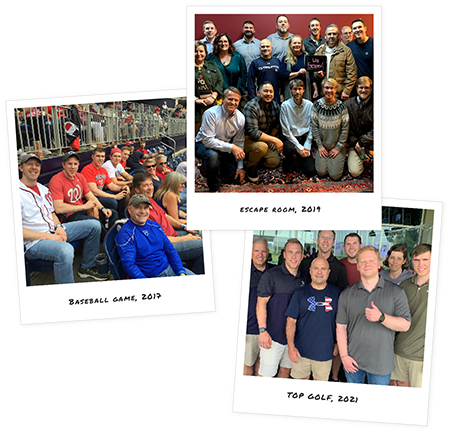 EBOOK
Construction Software Buyer's Guide
Over 20 pages of real-world use cases, examples, lessons learned, and more. The purpose of this guide is to provide you with a structure to evaluate and compare different construction project management software applications.
LEARN MORE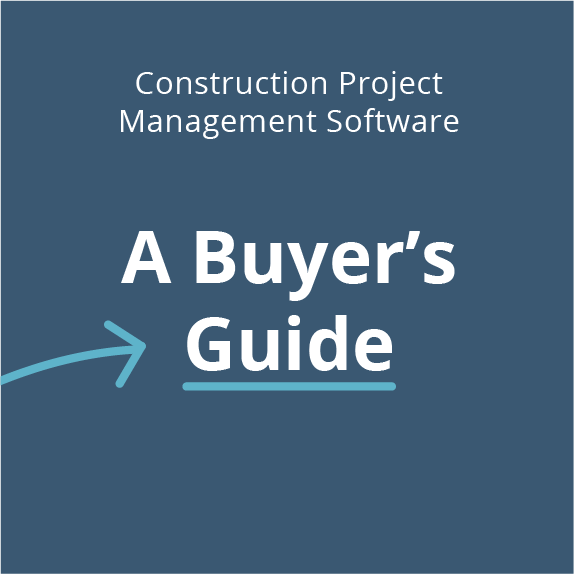 CASE STUDIES
Learn how other companies are using ProjectTeam.com to manage their projects
LEARN MORE
Contact Us
14291 Park Meadow Drive, Suite 125
Chantilly, VA 20151