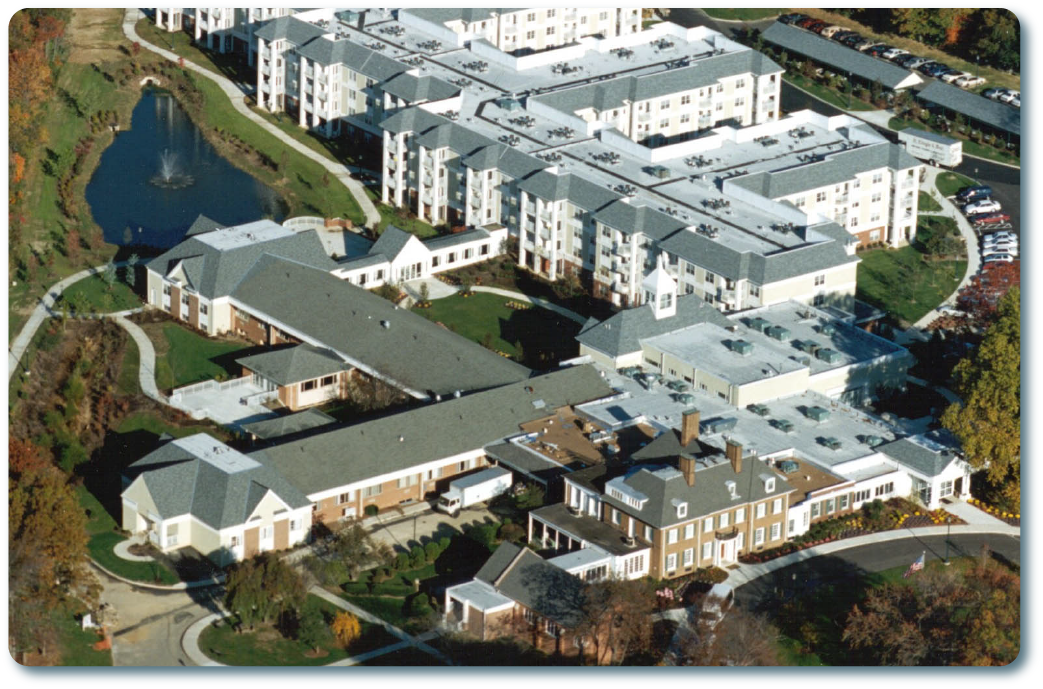 Costanza Builders relies on the flexible tools in ProjectTeam.com for their construction projects
Costanza Builders is a third-generation, family-owned commercial-residential builder. Centrally located in New Jersey, we have served clientele throughout the Greater Delaware Valley since the early 1920s.
What is your company and what do they do?
My company is Costanza Builders. We are a family-owned fourth-generation general contractor and construction manager located in Southern New Jersey. We work within the tri-state area of NJ-PA-DE.
We perform all site development and building construction work on each project and employ subcontractors to perform all trade work. We also provide engineering services associated with our projects. Our mission is to provide professional service and top-quality construction for our clients.
We work in the private sector building commercial and multi-family residential projects. The projects we build include low and high-rise residential apartments and a range of commercial project types including office buildings, biotech-lab & medical facilities, fitness & health facilities, hospitality & banquet facilities, retirement & assisted living, and specialty buildings for entertainment, sports, vehicle parking, etc.
What did you use for project management software before using ProjectTeam.com?
We used Meridian Prolog exclusively for project management before ProjectTeam.com. In addition we use other software tools for accounting, estimating, engineering, scheduling, along with MS Office programs.
What features in ProjectTeam.com do you use most often?
We use all of the ProjectTeam.com standard forms on all of our projects as well as some custom forms. We also use reports extensively as well as all communication/sharing features.
The forms provide ultimate flexibility and have powerful organizational tools such as filtering and searching. Forms also provide us with real-time document sharing and access on mobile devices (such as by tablets and smartphones).
ProjectTeam.com form types are built for the entire construction team (both internal to our company and external for clients, architect-engineers, and subcontractors). Forms are set up for specific staff functions and data management. Forms and data can all be related (cross-referenced) and shared by your project staff, on projects, or company-wide. Forms can also be organized as favorites, so each user can access their most frequently used forms quickly.
A related and extremely powerful feature is all the data created with forms can be viewed in "log" format and printed directly from the log. Log views show rows of data organized in columns where each column heading is a field within the form. Each user can show or hide column headings they want to see and then sort, filter, and print.
Two other favorite features of ProjectTeam.com include the ability to customize any form (collect & share specific types of data) and create custom reports. All custom form fields have extensive security and sharing options.
How has your experience with ProjectTeam.com been? Product and our services team for support?
Overall, we have been very pleased with the software. It has all the functions and flexibility we need and provides our company with the cutting-edge "cloud-based" services needed to meet today's demanding construction schedules and for the control and sharing of construction documents and data.
The product and service teams have been great and they're always friendly. The ProjectTeam services team has been exceptionally prompt and responsive to our needs. They are very service-oriented and really know and care about their customers.
What would your general recommendation be to someone looking at ProjectTeam.com for their new construction software?
The ProjectTeam.com platform is comprehensive and has many features but is also user-friendly. It can be used as-is with standard forms or customized to meet unique needs. In our case, we needed many custom reports (which can be DIY with some learning or provided by ProjectTeam). Like most software, it's best to have a dedicated person or persons to be the system administrator for job setups, customization, sharing setup, etc.
Ready for your demo?
See what ProjectTeam.com can do for your organization by setting up a customized demo with one of our product experts.