CASE STUDY
Tristar Engineering and Management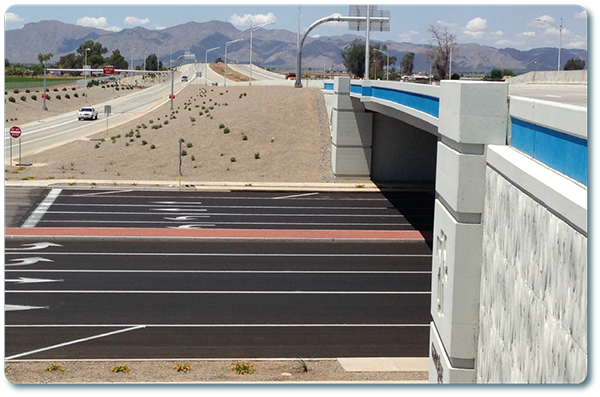 Tristar Engineering and Management (Tristar) leverages ProjectTeam.com custom forms to capture data that means the most to their clients
Tristar Engineering and Management, Inc. is an Arizona-owned and operated professional consulting firm specializing in project management, construction administration, and inspection services. Tristar's doors opened in 2002 based on the goal of providing professional project management, construction administration, and field inspection and testing services to public agencies statewide. They have been using ProjectTeam.com since 2016.
What is your company and what do they do?
Tristar Engineering and Management, Inc. (Tristar) is an Arizona-based civil engineering consulting firm that specializes in construction management, inspection services, and contract administration for road, bridge, and municipal utility projects. With a staff size of about 60 technicians and professionals, we perform CM Services on behalf of public agencies for federally-funded and locally-funded horizontal projects ranging in size from $100k to well in excess of $100M in construction value.
What did you use for project management software before using ProjectTeam.com?
Prior to ProjectTeam.com, Tristar primarily used a series of MS Office spreadsheets, documents, and databases for forms and information, gathering data both electronically and hand-written.
Some of our Clients have always required us to use their in-house software, and we continue to comply with those requirements. Therefore, Tristar is not able to use ProjectTeam.com on all of our current projects; but for all other projects we use ProjectTeam.com to gather, house and report our project data.
What features in ProjectTeam.com do you use most often?
Undoubtedly, the most utilized feature of ProjectTeam.com is the ability to customize forms to capture the data that means the most to our Clients. We have initiated completely customized new forms, but many of the default forms have been amended with custom fields to capture more specific project information.
The other important feature that we take for granted in today's work environment is access to project data from any location, from any device with internet service. Before we first started with ProjectTeam.com, we had to have a project server or VPN access to a network server to access project data.
How has your experience with ProjectTeam.com been?
Tristar has been using ProjectTeam.com dating back to 2016, and in that time has witnessed (and likely initiated) significant upgrades to the software during that time based on the business lines that we service. We have experienced great customer service and support along the way, and even last month we were able to reach out to our account rep who helped with a feature that we only use intermittently. Much of the feedback we have given over the years has resulted in specific enhancements to our software (subscription) or was included in the next scheduled release update.
What would your general recommendation be to someone looking at ProjectTeam.com for their new construction software?
I have received several phone calls over the years from others shopping for a project management software, referred to Tristar by ProjectTeam. My consistent attestation for ProjectTeam.com is the ability to customize forms, without having to conform our process or data to fit the software fields. Other features that we commonly use are workflow for multi-level approvals and template printing for clients who want data printed on their specific forms for their project files.
Ready for your demo?
See what ProjectTeam.com can do for your organization by setting up a customized demo with one of our product experts.