SOLUTIONS FOR GENERAL CONTRACTORS
Manage scope, schedule, and budget in one powerful platform
Organize construction chaos with organized document management and collaboration tools.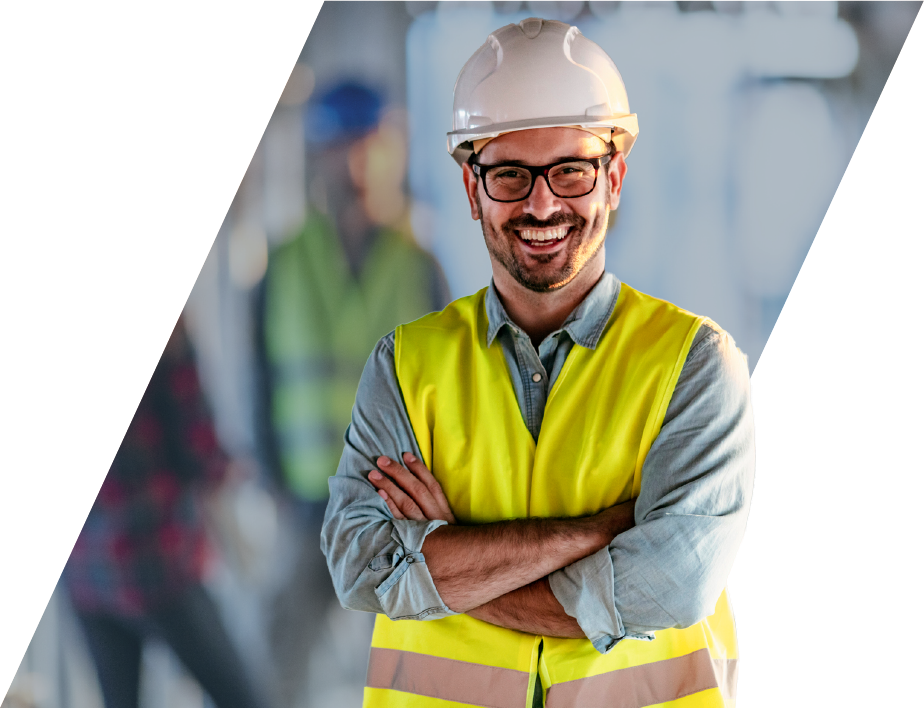 Expect more out of your construction project management solution

Work better, together
Add users from your company and invite external users to your projects. Create, share, and update project information in real-time.

Track anything, anywhere
Every feature of ProjectTeam.com is available on your computer, tablet, or phone. You always have access to the latest project updates.

Make better, faster decisions
Create reports and dashboards to highlight critical issues before they happen. Leverage the knowledge of your team with automatic reports.
The tools you need to manage everything that happens on your project
COMPLETE DOCUMENTATION
Manage industry-standard construction forms with ease
ProjectTeam.com gives you access to standard forms ready to use on day one after signing up. Each form in ProjectTeam.com also has panels for attachments, workflows, comments, action items, and reference links. Standard processes include: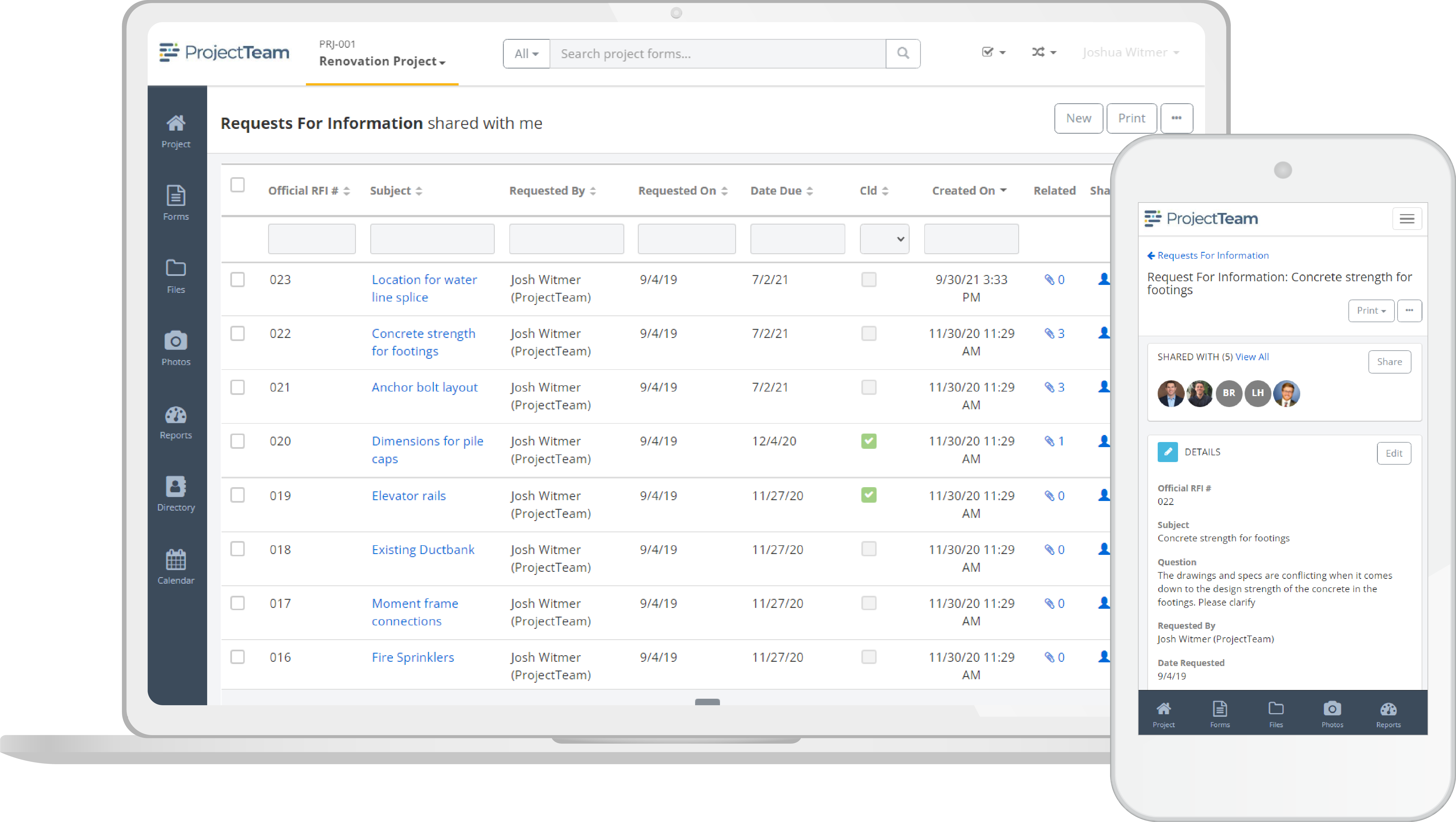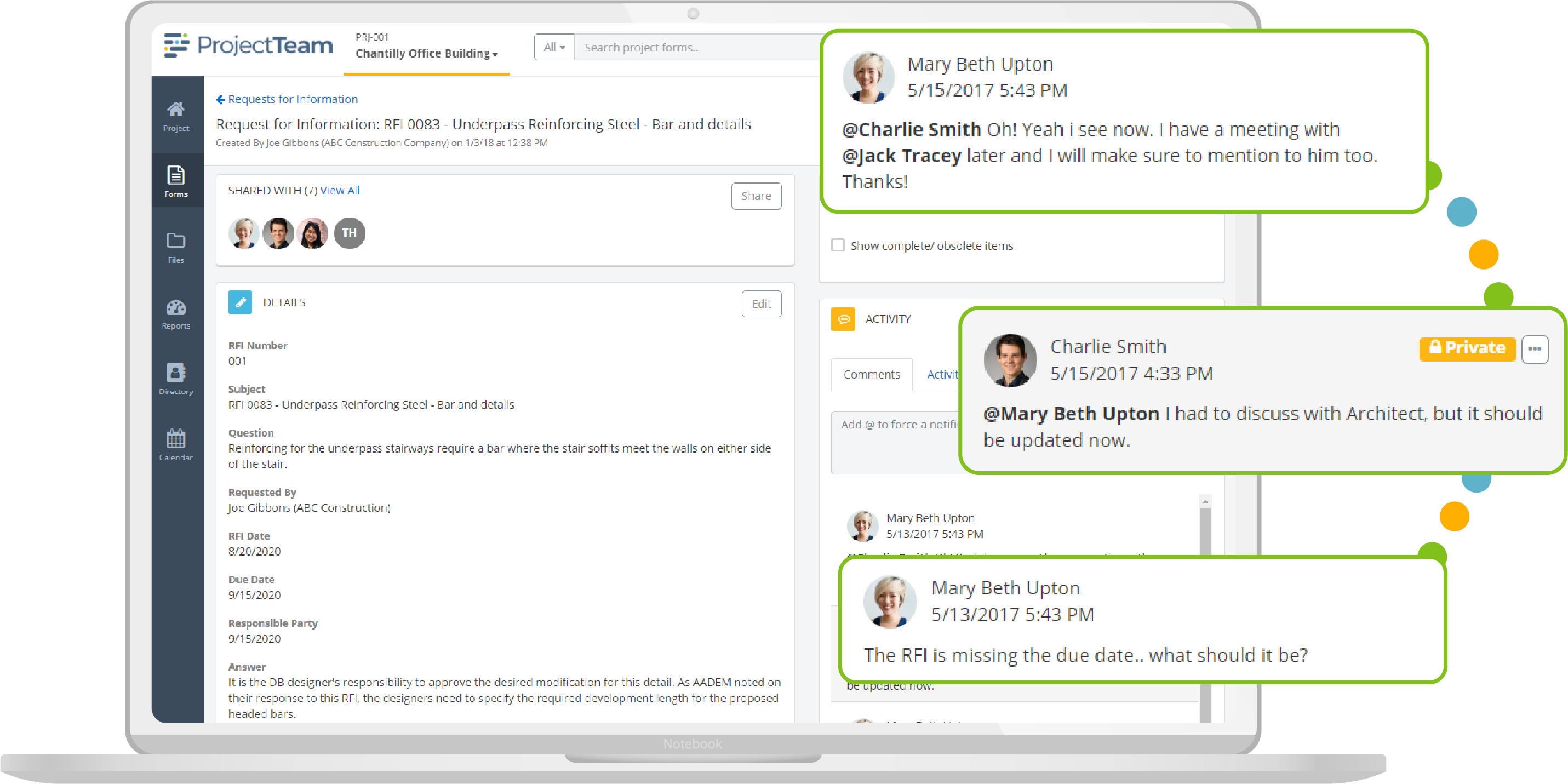 PROJECT COLLABORATION
Exceed expectations through effective collaboration
With ProjectTeam.com you can create, share, review, and update project information. ProjectTeam.com is your hub for all project-related collaboration. In ProjectTeam.com you can:
Send comments to other users for quick discussions
Assign action items and track progress
View the activity history of any form or file
HIGHEST RATED SOLUTION
92% of users recommend ProjectTeam.com
ProjectTeam.com is highly rated with general contractors because it is fast, easy to use, and highly customizable. Users choose ProjectTeam.com over other leading competitors because you can:
Get up and running quickly with the help of top-rated services & support
Manage industry-standard forms, files, photos, reports, and workflows
Easily collaborate with everyone on your project without paying expensive fees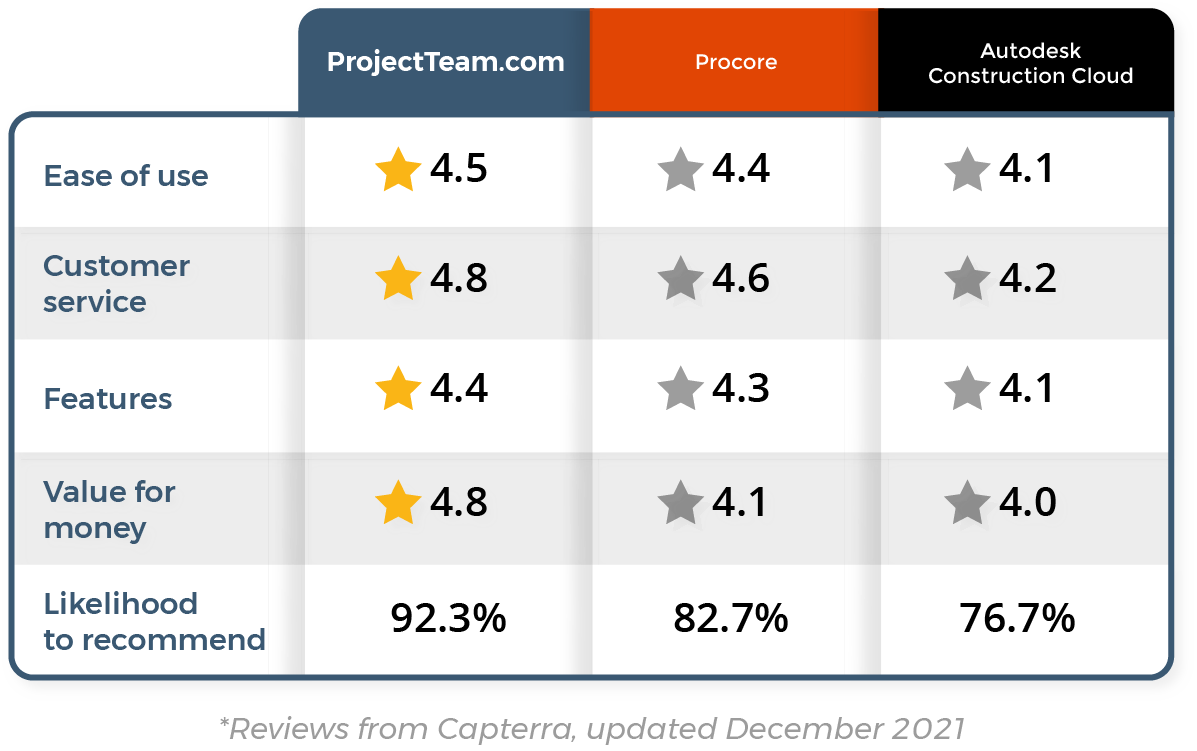 RESOURCES FOR GENERAL CONTRACTORS
Helpful resources to help you make your best decision
RECORDED WEBINAR
An Introduction to ProjectTeam.com
In this webinar, we cover the basics of ProjectTeam.com including general navigation, creating forms, uploading attachments, assigning action items, running reports, and more.
VIEW WEBINARS