ENTERPRISE PLATFORM
Connect all of your people and processes in one powerful platform
ProjectTeam.com is a construction project management platform built on the most modern and secure cloud technologies.
Build better with better software
ProjectTeam.com is a best-in-class construction project management platform built for the owner, architectural, engineering, and construction (O/AEC) community.
CLOUD-BASED PLATFORM
Get up & running quickly with ProjectTeam.com
ProjectTeam.com is built on the most modern and secure cloud technologies which mean there is no software to install, updates to deploy, or physical hardware to manage. In ProjectTeam.com you can:
Set up new projects in minutes
Invite users to join your projects
Manage access and user permissions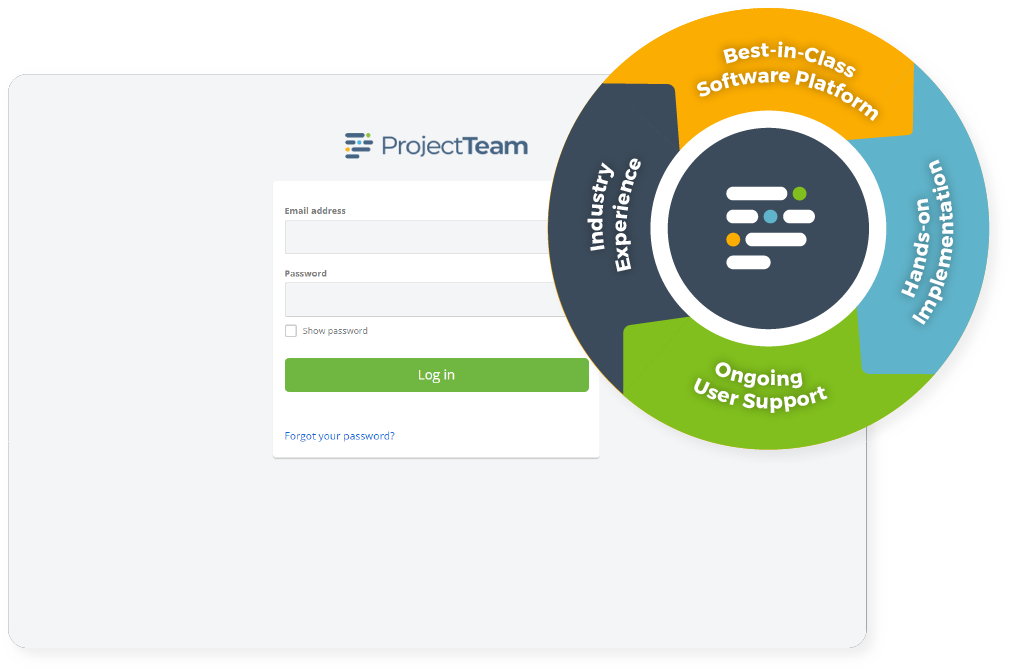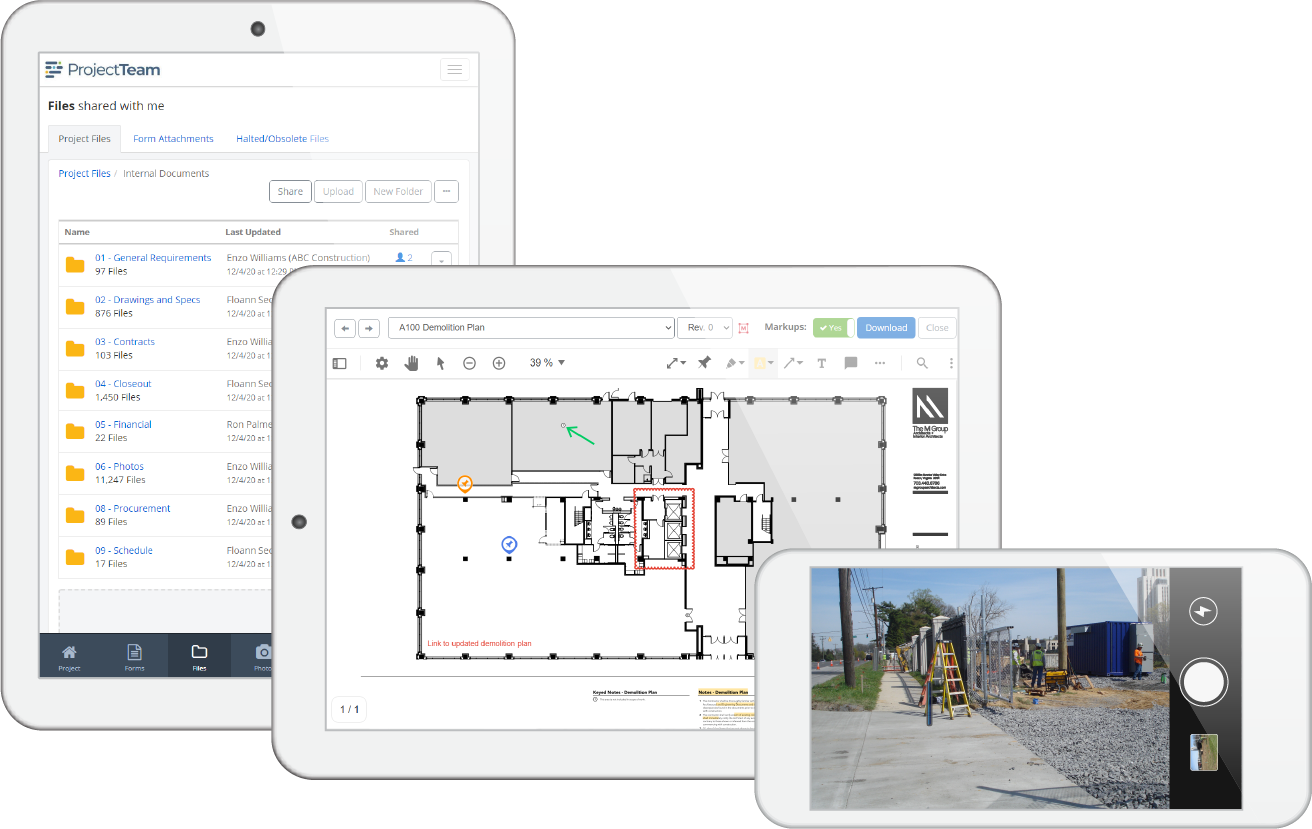 CONNECT, SHARE, COLLABORATE
Supercharge collaboration of your forms, files, photos, and reports
Poor collaboration is one of the construction industry's most frustrating challenges. Solve it with a modern and collaboration-focused platform. In ProjectTeam.com you can:
Access your project data from any device
Share project data with internal and external users
Track who views and downloads your data
CUSTOM INTEGRATIONS
Expand default functionality with streamlined integrations
ProjectTeam.com is built to grow with you. Our event-driven, REST API architecture allows us to integrate with your other business-critical applications. In ProjectTeam.com you can:
Leverage pre-built integrations to your accounting software
Work with us to build custom integrations
Scale your business for future growth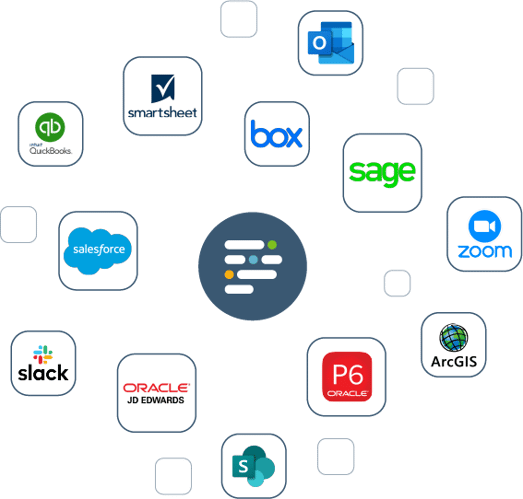 CHALLENGE
DC DGS was looking for a system to replace their legacy application, migrate over 400 projects, and integrate with existing business applications including P6, Salesforce, and MicroStrategy.
SOLUTION
DC DGS issued a full and open solicitation for a replacement system. After an exhaustive search, they chose ProjectTeam.com to manage their $3.6 billion capital program.
RESULTS
ProjectTeam.com has brought higher standards, reliable reporting, and reduced risk across their programs and projects. They have also implemented a custom training portal for external users.

CHALLENGE
In early 2020, Invenergy started a search for a construction platform to standardize document management, change management, capital spend, executive dashboards, and more.
SOLUTION
After reviewing proposals from over 20 vendors, Invenergy awarded ProjectTeam.com with a multi-year agreement to manage their global sustainable projects.
RESULTS
Looking back on their decision to partner with ProjectTeam, Invenergy says they gained so much more than just the standardization they were looking for when they started their search.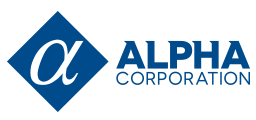 CHALLENGE
After trying to use software recommended to them by the project's GC, Alpha quickly realized limitations in that solution. They set out to find a new solution that was flexible enough to adapt to their needs.
SOLUTION
Alpha chose ProjectTeam.com because of the platform's unique ability to build custom forms to match unique project requirements.
RESULTS
Alpha started using ProjectTeam.com in 2016 for a high-profile project in Maryland. Years later, they have over 16,000 form records entered into the system and keep track of over 20,000 files and photos.
TESTIMONIALS
Construction software users love logging into
"ProjectTeam.com is easily configurable and will allow you to do business your way. The ease of use and flexibility of ProjectTeam.com truly sets it apart from the competition."
"Overall, ProjectTeam.com has allowed me to perform my job easier and spend more time actually leading and managing my projects. ProjectTeam.com is a total game changer."
"ProjectTeam.com, for the cost, is absolutely the best system on the market. ProjectTeam.com is feature-rich and the best function is its ability to be fully customized."
"I have used other electronic project management systems and ProjectTeam.com is much more user friendly. I would highly recommend ProjectTeam.com and already have."
"Working with ProjectTeam.com is exceptional, as they are always working with their clients to make this the gold standard for web-based project management software."
"ProjectTeam.com has been a wonderful addition to our firm. They have created a one-stop-shop for our team to conduct the majority of our project business making it easy for all to stay informed."