PRICING
Fair and simple pricing
As a subscriber to ProjectTeam.com, you get unlimited projects, customizations, connections, and more.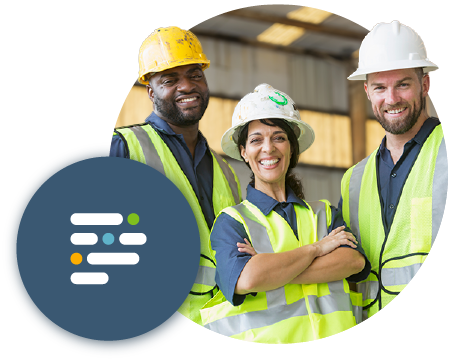 Easy to understand and easy on your budget
Small Teams
Sold in blocks of 5
Upgrade your project management software and leverage best-in-class features to drive project success.
---
Unlimited projects

Unlimited customization

Unlimited reports & dashboards

24/7 online support
Enterprise
Contact Us
25+ users
Leverage all of the ProjectTeam.com features you get as a Subscriber with the added bonus of discounted rates and priority support.
---
Multi-year pricing

Priority support

First access to new features

SSO and integrations

What about external users?
External users, we call them "Non-Paid Contributors", can be invited to your projects at any time. You can invite from each project's Project Directory or share forms directly to their email address.
Non-Paid Contributors have some limitations but can do everything they need to effectively collaborate with you on your projects.
Easy to invite
Increase collaboration
Keep your costs low
Services & add ons
Add any of these packages to your ProjectTeam.com plan to get even more out of your product investment. We work hard to be your top technology partner.

Quick Start
Required for all new companies, the Quick Start Service matches your team up with a dedicated success manager who will walk you through a structured set of training to cover project setup, form overview, custom form creation, basic report overview, and more.

Blocks of Time
For various training and service needs including data migration, report building, team reviews, and more, you can purchase Block of Time Services. These services are sold in 5, 10, 20, 40, and 100-hour increments.

Term Professional Services
For those that don't have the internal resources available or just need ongoing help, the Term Professional Services Agreement is the best way to go. We'll assign a dedicated success manager to your team for all training, service, and support-related needs.

Custom Integrations
ProjectTeam's full API can be leveraged to integrate with your third-party applications. You choose if you'd like data to flow on a scheduled basis or in real-time. Cloud-based and server-side integrations can be created.
Frequently asked questions
What are user blocks?
We sell ProjectTeam.com subscriptions in blocks of 5. For example, if you need up to 5 users you pay $3,500 (5 x $700) for your users. Up to 10 users is $7,000. The average cost of a user is $700 per year.
Are there additional fees for training, implementation, or support?
A subscription to ProjectTeam.com gives you full access to our dedicated support team to help you answer any questions you have while working in the system. We also have a full library of help documents and videos for training.
If you and your team would like additional training or professional services, we have various service packages available. Our goal is to help you be successful in ProjectTeam.com as quickly as possible.
Do I have to pay for external companies that I collaborate with?
Buying a subscription to ProjectTeam.com comes with a free block of external users (Contributors). You can buy additional Contributors at any time. Contributors have limited access to features in the system but have everything they need to help you be most efficient on your projects.
Do you offer enterprise pricing?
Yes, for organizations with over 25 users we offer enterprise pricing. Call our sales team at (703) 961-1007 or email us at sales@projectteam.com to discuss discounts.
Once I sign up, who will help me get started?
Each subscriber of ProjectTeam.com is assigned an account manager. Their job is to coordinate the resources you need to achieve success using the product.
Trusted by leading organizations