COST CONTROL
Confidently manage project and program budgets and costs
ProjectTeam.com provides powerful tools to help you feel confident in the financial health of your projects.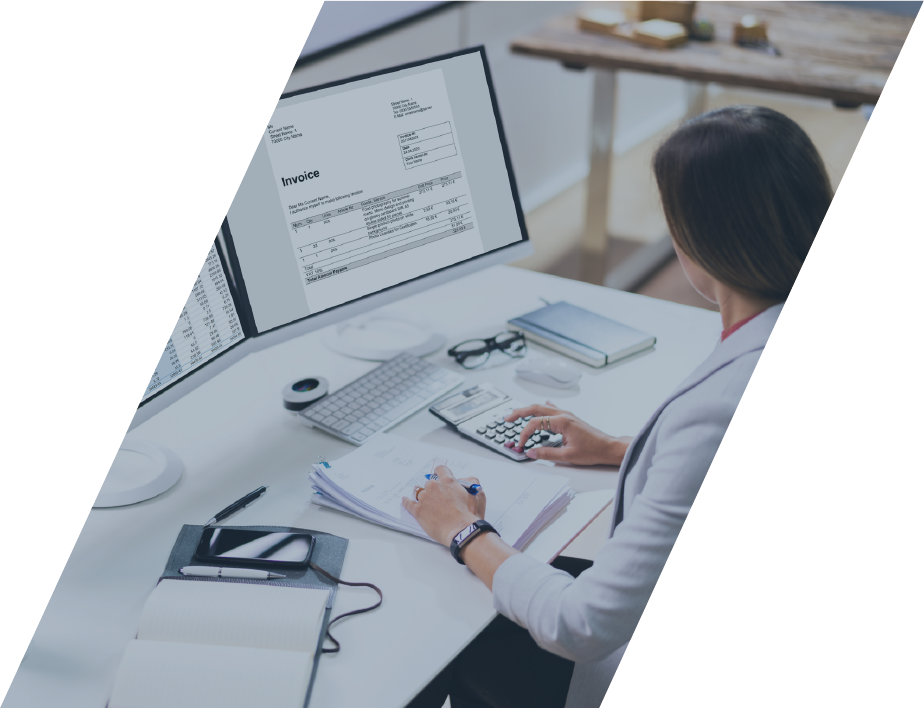 Win with budget-centric project controls
Standard Forms

Customizations

Reports & Dashboards

Integrations
Connected and automated standard forms
At the end of the day, one of the most important aspects of any construction project is accurately managing the project budget. For companies that don't have a connected project management platform, this means tracking costs in spreadsheets and other disparate tools. The result is outdated financial information and inaccurate forecasts.
ProjectTeam.com solves this by providing connected forms for tracking all financial-related information. In ProjectTeam.com you have access to standard forms including:
Budgets
Change Orders
Contracts
Payment Applications
Potential Change Orders
and more
Each form is interrelated and shares field data based on the status of each form. For example, you can import your original budget and then track amendments through account codes. When amendments are approved, they automatically relate back to your budget and update your revised budget fields. This keeps everything up-to-date and reliable in one single source of truth.
Connect back to your budget through customizations
Budget and cost forms are important features of any good construction project management solution. However, other systems often fall short in helping you completely understand your project budget because they are too rigid. They have reports that match original budget information to commitments such as contracts and change orders, but what about all of the other forms that could have a cost impact? PCOs? RFIs? Directives? Custom cost forms? Sorry, you're out of luck.
We take a different approach.
We provide standard forms including budgets, budget amendments, contracts, change orders, and payment applications. Based on the approval status of each form, field data moves around your budget reports. In addition to standard forms, you can customize your projects to track more data in two different ways:
1. Add custom fields to existing forms
Administrators from your organization can add fields, hide fields, and reorder fields on standard forms. Custom field options include account code lists, currency fields, checkboxes, and more. Each custom field added can be included in your financial reports to help you better understand what's happening on your projects.
2. Create custom forms
When building custom forms, you have two options; build project-specific forms or build company forms. In either case, you can build forms that include budget-related fields including an account code. Once an account code is added, it auto-relates to the budget items that match that same account code. Every custom form you build inherits the same features as the standard forms including attachments, activity tracking, comments, action items, and as-of historical views.
Better understand project risks with detailed reports
The report and dashboard tools in ProjectTeam.com help you relate budget and cost data in a consolidated view. You can run prebuilt, system reports or create custom reports to meet unique requirements.
Sample reports include:
Anticipated cost report
Contract status report
Contract change order report
Potential change order details report
Reports can be formatted to your organizational standard or industry standards. For example, payment application reports can be run that print data formatted for the AIA G702 (Application and Certificate for Payment) and AIA G703 (Continuation Sheet) forms.
Running reports in ProjectTeam.com gives you a real-time, interactive view of your data. However, any report can also be exported to file types including:
PDF
RTF (Typically MS Word)
MS Excel
CSV
The easy export ability allows you to include decision-making data in presentations, meetings, and reviews. If there are reports you find yourself regularly exporting, you can set a schedule to have specific reports automatically delivered to any email address on a recurring day and time of your choosing.
Eliminate redundant data entry with accounting integrations
ProjectTeam.com is a best-in-class construction project management solution that has standard form types including budgets, contracts, change orders, payment applications, and more. Project management solutions are used to track everything that happens on your projects, including items that don't ultimately become approved.
In addition to project management solutions, construction organizations use accounting software to track approved costs, transactions, taxes, bills, receipts, and other financial needs. Many organizations that use ProjectTeam.com as their project management solution integrate with their accounting software.
ProjectTeam.com can integrate with the most popular accounting systems used by construction organizations including QuickBooks Online, Sage 100, Sage 300, Oracle JD Edwards, and many others.
Common integration rules include:
Create a job in your accounting software, automatically set up a project in ProjectTeam.com
Set up cost codes and categories in your accounting software, automatically create account codes in ProjectTeam.com
Finalize estimates in your accounting software, automatically create budget items in ProjectTeam.com
Create prime contracts in your accounting software, automatically create contracts in ProjectTeam.com
Approve change orders in ProjectTeam.com, automatically create commitments in your accounting software
Approve payment applications in ProjectTeam.com, automatically create AP invoices in your accounting software
There are many benefits of integrating ProjectTeam.com with your accounting software including streamlined approval of time-sensitive data, reduced human error, and increased communication between teams.
Cost control forms & features
Dynamically track and manage every dollar of your budget in real-time using system forms or building custom forms. All of your data is immediately available in reports and integrations.
Frequently asked questions
What are popular cost control related features?
Five popular features related to cost control in ProjectTeam.com include the ability to:
Import your account codes and original budget items for quick project setup.
Track every cost-related change that happens on your projects (even if they never get approved).
Route budget and cost information through visual workflows.
Upload attachments as supporting documentation for every change.
Roll all budget and cost-related data into detailed reports and dashboards.
Can ProjectTeam.com replace my accounting software?
Although ProjectTeam.com has features to help you manage financial information on your projects, it is not considered a replacement for your accounting software. ProjectTeam.com is a project management software that should be used in combination with your accounting software. We offer integrations to many of the most popular accounting solutions used by construction organizations to help you streamline tasks and eliminate double entry.
How do cost control features work in reporting?
ProjectTeam.com includes best-in-class reporting tools to help you achieve a complete understanding of your projects. You can create reports based on one or multiple form types and use formulas to create calculations against your live data.
Data is automatically related to your budget through account code fields. You can group and sort your reports in whatever ways make the most sense for your needs.
Can I set up custom print templates?
Yes. In ProjectTeam.com you can set up print templates that match your branding and styles. You can set up templates for any of your form types including contracts, change orders, PCOs, and payment applications. You can populate your templates using form fields, general project information, user information, and other fields. When printing, users can optionally include attachments in their final print.
Can I create custom document types?
Yes. ProjectTeam.com is the most customizable construction project management solution on the market. There is no limit on your ability to configure the system to exactly match your requirements. You can add custom fields including currency, dates, text, picklists, tables, and more. You can also build custom forms and share your forms with other members of your team. All custom forms and fields can be included in your reports and dashboards.
What kind of customer support can I expect?
Customer support is included with your subscriptions to ProjectTeam.com. Our award-winning support staff is available to help with all of your technical questions.
Have trouble importing your account codes? Need help configuring a print template? No problem. As a user, you have access to chat, email, and phone support. You also have access to our robust help center which has detailed answers to many of the most common questions.
How much time does it take to get implemented?
Getting started in ProjectTeam.com is almost instantaneous. Once your account is verified, you can log in and set up your team in no time. Standard forms such as contracts, change orders, payment applications, and more are waiting for you as soon as you log in.
For more advanced implementation tasks such as configuring workflows and setting up custom reports, it might take slightly longer to get started. While all of these tasks are easy to complete, it takes some planning and decision-making from your organization to get it right. Once that's done, you're ready to go.