DOCUMENT CONTROL
Your single source of truth for all project documentation
ProjectTeam.com provides a secure and reliable platform for everything that you track on your projects.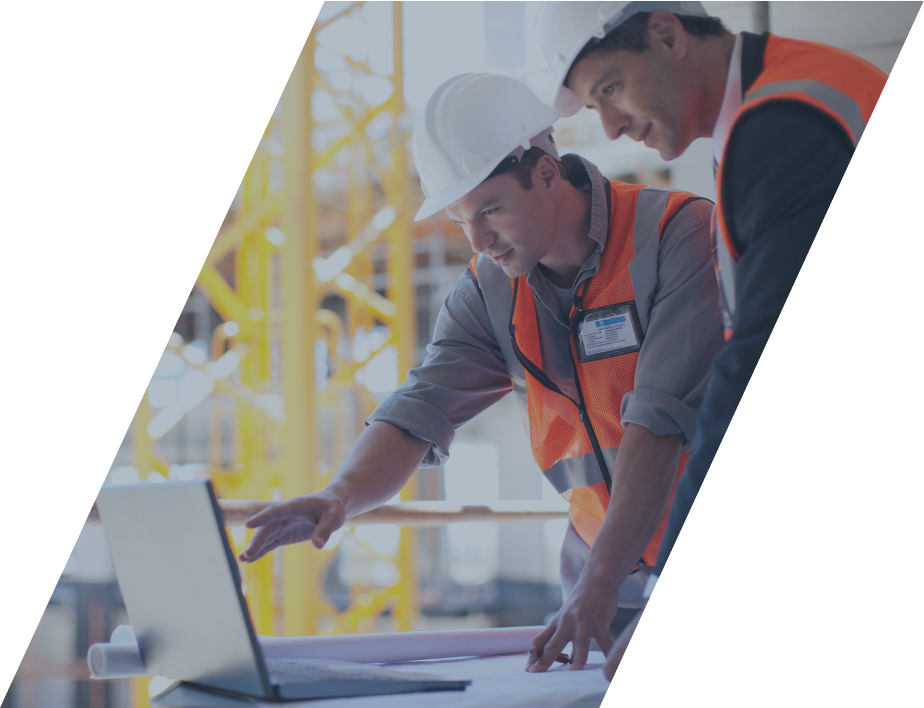 Take control of your projects
Standard Forms

Customizations

Reports & Dashboards

Full Mobility
Leverage construction industry-standard forms
Managing project documentation is a full-time job for many construction organizations. Between emails, shared drives, and other disparate tools, information often falls through the cracks. While some companies might have processes in place to help keep things in order, most lack a powerful online system that manages company standards and supports their efforts through automation.
ProjectTeam.com is a leading construction project management platform designed specifically for the owner, architectural, engineering, and construction (O/AEC) industry. In ProjectTeam.com you have access to standard forms including:
Drawings
Field Reports
Punch Lists
RFIs
Specifications
Submittals
and more
Each form has related tools including visual workflows, action items, drag-and-drop attachments, collaborative comments, and reference links. In addition to various standard fields and tools included on each form, a full activity history is tracked so you always know who made a change and when they made that change.
Mold your system to the way you work, not the other way around
Most construction project management systems have standard forms including RFIs, submittals, drawings, etc., each with a set of fields for you to fill out. They choose what is important and you are required to mold your business processes to their static system. The result is unhappy users because either they can't find a spot for certain data or they're confused because there are too many fields.
We take a different approach.
We know there is no way we could provide forms that cover every use case possible, so we provide the basics and let you easily customize the rest. When we talk about customizing forms in ProjectTeam.com, we're really talking about two main capabilities:
1. Add custom fields to existing forms
Administrators from your organization can build upon the industry-standard forms by adding custom fields. You can add text fields, dates, tables, picklists, checkboxes, numbers, and a lot more to each of your forms. You can also assign field-level security permissions for groups and users so only the appropriate users see your fields.
2. Create custom forms
When building custom forms, you have two options; build project-specific forms or build company forms. In either case, you can add an unlimited number of fields and rearrange those fields to match your business requirements. Every custom form you build inherits the same features as the standard forms including workflows, comments, action items, reference links, and attachments.
Turn data into decisions with best-in-class reporting tools
The report and dashboard tools available in ProjectTeam.com give you deeper insight into the overall health of your projects and organization. You can run prebuilt, system reports or create custom reports to meet unique requirements. When creating reports, you can drag-and-drop tiles and fields to configure your output to include pixel-perfect styles and formatting.
Your organization can format the styles of each report in ProjectTeam.com to match your brand and make sure the information displayed is most relevant to your goals. Any custom forms or fields added to your forms can also be included in your reports and dashboards. The field-level permissions you set on forms carry forward to the reporting area guaranteeing only the appropriate users have access to the data.
Running reports in ProjectTeam.com gives you a real-time, interactive view of your data. However, any report can also be exported to file types including:
PDF
RTF (Typically MS Word)
MS Excel
CSV
The easy export ability allows you to include decision-making data in presentations, meetings, and reviews. If there are reports you find yourself regularly exporting, you can set a schedule to have specific reports automatically delivered to any email address on a recurring day and time of your choosing.
All project information available at your fingertips
Every feature of ProjectTeam.com works on your different devices including laptop, tablet, and phone. The user interface is fully responsive, so it recognizes your device and browser and provides you with an optimal interactive experience.
Using ProjectTeam.com on your mobile devices provides you with many advantages including:
Use your device's camera to take pictures that get associated with your forms and automatically upload to the photo module
Use voice-to-text to speak directly into your device and the words are translated to text in your fields
No matter where you are, you always have access to the latest project documentation. Create, view, and edit information on the go and share with other members of your team.
Document control forms & features
ProjectTeam.com comes with industry-standard forms ready to go on day one of using the system. Expand the default functionality by adding custom fields to standard forms or creating custom forms. You have complete control over everything that happens on your job site.
Frequently asked questions
What is construction project management software?
Construction project management software is a tool used by industry professionals to manage daily forms, files, and interactions that happen on their projects. Without an established project management system in place, companies often misplace data which leads to schedule and budget overruns.
There are many advantages for using construction project management software including:
Organized documentation - Everyone on the project knows where to find important project data which encourages users to be more accountable.
Increased collaboration - By having all information in one platform, users can assign items, share files, and comment in real-time.
Improve project quality - Project management software helps to plan and coordinate projects which lessens the chance of costly delays or even dangerous mistakes.
ProjectTeam.com is an all-in-one construction project management platform that gives your team complete control over everything that happens on your project. Between standard forms, custom forms, files, and photos, there is always a spot for your project data.
What are popular document control related features?
Five popular features related to document control in ProjectTeam.com include the ability to:
Share forms with internal and external team members.
Add custom fields to forms to track unique processes.
Upload hundreds of drawings in seconds using OCR/text extraction.
Assign action items to send automatic notifications and track progress.
Add @ comments on forms to collaborate with other users.
How do document control features work in reporting?
All forms and fields that you have access to on projects are available in reports and dashboards. In ProjectTeam.com there are a set of default reports you can use or copy and further customize. Data in your reports can be filtered, sorted, and grouped in any way.
Field permissions applied to your forms also carry forward to your reports and dashboards.
Can I create custom document types?
Yes. ProjectTeam.com is the most customizable construction project management solution on the market. There is no limit on your ability to configure the system to exactly match your requirements. You can add custom fields including text, numbers, dates, picklists, tables, and more. You can also build custom forms and share your forms with other members of your team.
How is ProjectTeam.com different than other construction software?
According to a study by Software Advice in 2021, there are over 200 project management applications available that could be used on construction projects. So what makes ProjectTeam.com different (and better)?
First off, ProjectTeam.com was created specifically for the construction industry and, therefore, has industry-standard forms ready to use on day one of logging in. Secondly, you can customize forms, workflows, reports, and more within the system to match your needs. Other systems force you to adapt your process to the way they are built. Lastly, ProjectTeam.com, at its core, is all about collaboration. We make it very easy to involve everyone on your projects to connect, share, and collaborate on information.
What kind of customer support can I expect?
Customer support is included with your subscriptions to ProjectTeam.com. Our award-winning support staff is available to help with all of your technical questions.
Having trouble adding users? Can't figure out how to configure a workflow? No problem. As a user, you have access to chat, email, and phone support. You also have access to our robust help center which has detailed answers to many of the most common questions.
How much time does it take to get implemented?
Getting started in ProjectTeam.com is almost instantaneous. Once your account is verified, you can log in and set up your team in no time. Standard forms such as Drawings, RFIs, submittals, field reports, and more are waiting for you as soon as you log in.
For more advanced implementation tasks such as customizing forms, configuring workflows, and setting up custom reports, it might take slightly longer to get started. While all of these tasks are easy to complete, it takes some planning and decision-making from your organization to get it right. Once that's done, you're ready to go.